An overview of IT Asset Lifecycle Management Solution
Businesses are constantly trying to improve IT infrastructure, often for operational efficiency and customer experience. There's no denying that network resources and acquiring new technology takes up the biggest chunk in investment, but TCO, or total costs of ownership, also depends largely on effective it lifecycle management . In other words, IT & network resources and assets have to be managed in an optimized manner, so that costs can be curtailed and strategic steps can be taken for improvement.
Understanding Asset Lifecycle Management (ALM)
Asset Lifecycle Management, often simply called ALM, is all about managing IT & network assets. The eventual cost of ownership is determined by all costs included, right from the procurement and deployment of an asset, to further maintenance, support, and eventual disposal at the end of the cycle. For Asset Lifecycle Management, it is critical to have procedures that define standards, so that all possible operational issues can be minimized. Equipment life and usage also depends largely on effectiveness of ALM. The eventual goal is to reduce TCO, while focusing on productivity and maximum optimization.
What are the benefits?
Companies are hiring outsourced services for Asset Lifecycle Management (ALM), primarily because they want to do better with their IT services. ALM also aids in understanding total cost of ownership, predict further need for replacing/adding assets, and make informed decisions when it comes to new investments. ALM also helps in forecasting future needs of an enterprise.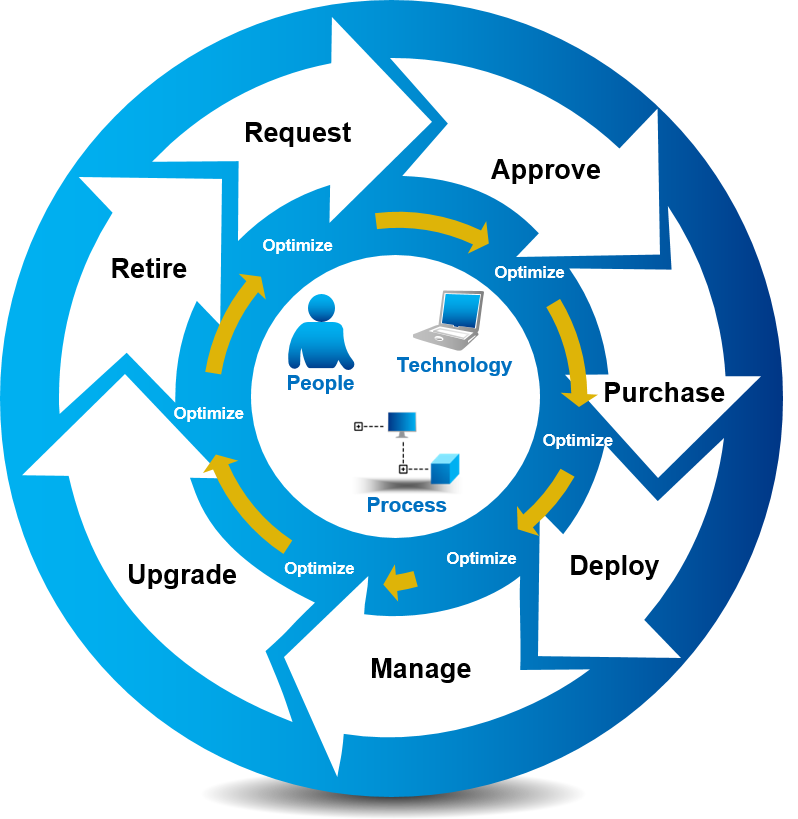 Outsourcing IT lifecycle management
If your company is interested in outsourcing IT lifecycle management, it is important to find a service that can handle everything – from installation, to operational assistance and support. They should have a clear strategy on how network assets and IT infrastructure will be managed and maintained, keeping an eye on all relevant aspects, including licenses of software and assets being used. Comparing companies for ALM requirements may not be just about looking for expertise. You need a team that can work as the extended arm of your business, and they should be able to bring scalability and transparency to IT Lifecycle Management. Budget & costing, of course, remains a critical factor, because the eventual goal is to reduce costs and optimize on IT services.
Final word
More businesses are likely to seek help with IT Lifecycle Management, given that managed IT services are doing so well and can be incredibly reliable for various tailored requirements. Not to forget, having an in-house team is always more expensive.
Looking for top-notch IT services New York? Look no further than Carden IT Services. We specialize in catering to businesses in the bustling city, offering comprehensive support for all your IT needs.